Jatiyo Smriti Soudho (National Martyrs' Memorial)
Member Since 1973
Partner Ministry/Organization
Department of Technical Education
Ministry of Finance (for membership contributions)
---
Recent Programs Held
2020: (1) International Conference on Skills Readiness for Achieving SDG and Adopting IR 4.0 and Regional Program on Equipping Future Workforce with 21st Century and Technopreneurship Skills through Quality TVET (Feb 2-6)
---
2019: (1) In-Country Program on Industry-Institution Linkages (Jun 16-20); (2) In-Country Program on Readiness of TVET for IR 4.0 (Dec 8-12)
---
2017: (1) Customized Program on Study Tour Program on Management and Leadership for Bangladesh Private Polytechnic Owners Association (Apr 18-24); (2) Regional Program on TVET for Global Competitiveness (Jul 25-29); (3) In-Country Program on Image-Building Mechanism and Strategies in TVET (Nov 19-23)
---
2016: In-Country Program on Industry-Academic Collaboration and Partnership (Dec 11-15)
---
2015: (1) In-Country Program on Industry-Academic Collaboration and Partnership (Dec 13-17); (2) International Conference on TVET for Sustainable Development (in collaboration with the Institute of Diploma Engineers, Bangladesh) (Apr 30 - May 2)
---
2014: In-Country Program on Institutional Management of TVET (Sep 7-11)
---
2013: In-country Program on Strategic Planning of TVET Institutions (Nov 9-13)
---
Address of Embassy/Consulate in Manila
2nd Floor, HERCO Center, 114 Benavidez Street, Legaspi Village, Makati City, The Philippines
---
Official Name
People's Republic of Bangladesh
---
Land Area
147,570 km2 (56,980 sq mi) (92nd)
---
Population
164,689,383 (8th)
---
Capital
Dhaka (est. pop. 10,356,500)
---
Largest Cities
Chittagong (est. pop. 3,920,222)
Khulna (est. pop. 1,342,339)
Rajshahi (est. pop. 700,133)
Comilla (est. pop. 389,411)
---
Country Borders
India (north, west), Myanmar (east)
---
Religion/s
Islam, Hinduism
---
Major Languages
Bengali (Bangla)
---
Ethnic Groups
Major Group: Bengali
Minor Groups: Chakma, Marma, Mundas, Garos (Achiks), Oraons, Santhals, Mro, Manipuri, Zomi, Bihari (Stranded Pakistani)
---
Demonym
Bangladeshi
---
National Holidays
26 March 1971 (Independence Day from Pakistan)
---
Education Basic Facts
---
No. of Years of Primary Education
8
---
Major Universities
Bangladesh University of Engineering and Technology, University of Chittagong, Rajshahi University, Brac University, Independent University, North South University
---
Primary School Enrollment (Total)
119.56% (UNESCO, 2020)
---
Tertiary School Enrollment (Total)
22.8% (UNESCO, 2020)
---
Ministry/ Ministries Supervising Education
Ministry of Education
---
Education as % of GDP
1.3% (UNESCO, 2019)
---
TVET
---
Agency Handling TVET
Directorate of Technical Education (DTE) [under MoE], Bureau of Manpower Employment and Training (BMET) [under Ministry of Expatriates Welfare & Overseas Employment (MoEW&OE)]
---
TVET System of Bangladesh
As per Article 17 of the Bangladesh Constitution, all children between ages six and 10 years are entitled to free basic education. This has resulted in the literacy rate of Bangladesh to rise to almost 73% as of 2016. In 2015, 16087 schools and 2,363 colleges were getting Monthly Payment Order (MPO) facilities. 27558 Madrasha, and technical and vocational institutions were enlisted for the facilities.
GDP per capita has increased to $1677 in 2018 from under $700 in 1990, which has been attributed to and led by the growth in industry and service sector and assisted by improved human development. It is imperative, however, to produce a highly skilled and more efficient workforce to achieve further, and more rapid economic growth, which is where the role of TVET is so crucial.
In attempts to improve the quality of TVET, projects such as the Skills Development Program (SDP) were implemented by the DTE with co-funding from ADB, Swiss Agency for Development and Cooperation (SDC), and the Government of Bangladesh. "Skills 21 – empowering citizens for inclusive and sustainable growth" is also another project implemented by multiple ministries in cooperation with the European Union (EU) and the International Labour Organisation (ILO) to help develop reforms in TVET and due to run from January 2017 to December 2020.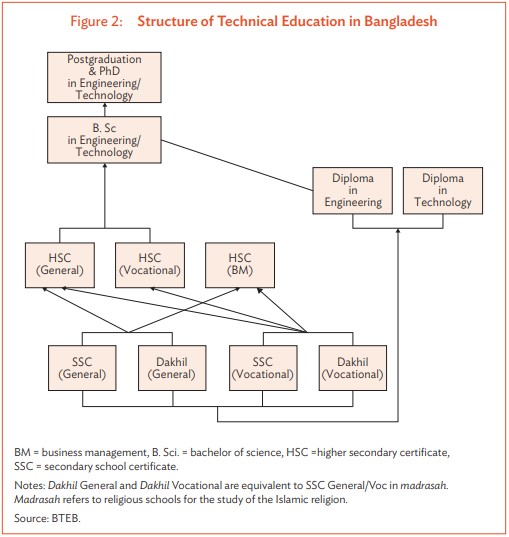 Figure 1. Structure of Technical Education in Bangladesh
Note. Figure reprinted from ADB. Retrieved from https://www.adb.org/sites/default/files/publication/167320/tvet-hrd-south-asia-bangladesh.pdf
Government institutions in the different levels of TVET are: (1) Technical Teachers Training College(TTTC), (2) Engineering Colleges, (3) Vocational Teachers Training Institute, (4) Polytechnic Institute, (5) Technical School and College, (6) SSC Vocational with MPO , (7) HSC Business Management with monthly payment order (MPO) Madrasha with MPO (Vocational & Business Management, (8) Non -Government Diploma Institutes, (9) Non-Government Secondary Level and Others Institutes. The total number of accredited TVET institutes is around 7925.
National Skills Development Policy (NSDP):
The NSDP was approved by the Bangladeshi Cabinet in January 2012 to build on other government policies, such as the Education Policy 2009, Non-formal Education Policy 2006, Youth Policy 2003, National Training Policy 2008, and NSDC Action Plan 2008. The NSDP is intended to formulate a clear strategy for skills development in the country; enhance the quality and relevance of skills development; establish a responsive delivery mechanism that services the need of labor markets, individuals and community more efficiently; improve access to skill development and motivate participation from industry and businesses; and enable effective planning, coordination and monitoring of skill development activities by ministries, donors, industry, and public and private providers.
---
Qualification Framework
The National Training and Vocational Qualifications Framework (NTVQF) is a comprehensive, nationally consistent yet flexible for all qualifications in technical and vocational education and training.
The National Training and Vocational Qualifications Framework (NTVQF) is a comprehensive, nationally consistent yet flexible for all qualifications in technical and vocational education and training.
Nationally-recognised competency standards
Competency-Based Training (CBT) Delivery System
Competency Assessment and Certification System (CACS)
If implemented well, the NTVQF benefits employers, students, and the institutions providing the training who will now be delivering nationally recognised qualifications.
---
Levels of NVQS
The comprehensive NTVQF is a flexible framework with eight levels of qualifications.
Table 1. The National Technical & Vocational Qualifications Framework
NTVQF 6: Diploma in Engineering or Equivalent - Supervisor/ Middle Level Manager
---
NTVQF 5: National Skill Certificate 5 (NSC 5) - Highly Skilled Worker
---
NTVQF 4: National Skill Certificate 4 (NSC 4) - Skilled Worker
---
NTVQF 3: National Skill Certificate 3 (NSC 3) - Semi-Skilled Worker
---
NTVQF 2: National Skill Certificate 2 (NSC 2) - Medium Skilled Worker
---
NTVQF 1: National Skill Certificate 1 (NSC 1) - Basic Skilled Worker
---
Pre-Voc 2: National Pre- Vocation Certificate 1, NPVC 2 - Pre-Vocation Trainee
---
Pre-Voc 1: National Pre- Vocation Certificate 1, NPVC 1 - Pre-Vocation Trainee
Note. Adapted from National Vocational Qualifications and Certifications System of Bangladesh, by Karim. Retrieved from National Vocational Qualification Systems of CPSC Member Countries 2017, CPSC.
---
TVET Financing
Public and private TVET providers can rely on several financiers, but the sources and funding levels differ for the two types.
The Public TVET institutes are primarily funded from the government budget allocation through the corresponding ministry, which is further divided into two sources. The development budget, funded by the GoB or international donors, is meant to finance the initial costs of setting up new institutes and continue funding until they are operational. After the start-up phase development projects are transferred from the development budget to the revenue budget.
Private TVET providers can be divided into two groups by finance. The first group of providers receive their basic funding through MPO which finances all of the teachers' salaries. Other recurring expenses are financed by fees and donations. The second group is completely funded privately via fees and donations. They do, however, occasionally run MPO programs alongside their privately funded courses, which can result in cross-subsidization and then lead to "misallocation" of public funds.
---
References:
Dohmen, D. (2009, September). Financing of Technical and Vocational Education and Training (TVET) in Bangladesh. Retrieved September 4, 2018, from https://www.ilo.org/wcmsp5/groups/public/---asia/---ro-bangkok/---ilo-dhaka/documents/publication/wcms_120704.pdf
Hasan, K. M. (2016, December 19). Project for skill development launched in Dhaka. Retrieved September 4, 2018, from https://tvetbd.wordpress.com/2016/12/14/project-for-skill-development-launched-in-dhaka/#more-40
Karim, R. (2017). National Vocational Qualification and Certification System of Bangladesh. In National Vocational Qualification Systems of CPSC Member Countries(pp. 61-70). Manila: CPSC. doi:978-971-8557-98-3
Innovative Strategies in Technical and Vocational Education and Training for Accelerated Human Resource Development in South Asia Bangladesh. (2014). Retrieved from https://www.adb.org/sites/default/files/publication/167320/tvet-hrd-south-asia-bangladesh.pdf
National Training and Vocational Qualifications Framework (NTVQF). (2012). Retrieved September 4, 2018, from https://www.ilo.org/wcmsp5/groups/public/---asia/---ro-bangkok/---ilo-dhaka/documents/publication/wcms_233798.pdf
Skills Development Project (SDP). (n.d.). Retrieved September 4, 2018, from https://www.swisscontact.org/en/projects-and-countries/search-projects/project-archive/skills/project/-/show/skills-development-project-sdp.html
GDP
$323,056,957.97 (2020)
---
GDP Per Capita
$1,961.6 (2020)
---
Currency
Bangladeshi Taka (BDT) = 100 poisha
---
Major Exports
garments, knitwear, agricultural products, frozen food (fish and seafood), jute and jute goods, leather
---
Major Imports
cotton, machinery and equipment, chemicals, iron and steel, foodstuffs
---
Major Industries
jute, cotton, garments, paper, leather, fertilizer, iron and steel, cement, petroleum products, tobacco, pharmaceuticals, ceramics, tea, salt, sugar, edible oils, soap and detergent, fabricated metal products, electricity, natural gas
---
Major Export Partners
United States (14.5% = $6.86B), Germany (14.2% = $6.69B), United Kingdom (8.31% = $3.92B), Spain (7.22% = $3.41B), and France (7.05% = $3.33B)
---
Major Import Partners
China (31.1% = $17.3B), India (14.8% = $8.24B), Singapore (5.33% = $2.96B), Malaysia (4.19% = $2.33B), and Indonesia (3.44% = $1.91B)
---
Foreign Exchange Reserves
$43.172 billion (2020)
---
Ease of Doing Business Rank
168th (out of 190) (2019)
---
Inflation
4.09%
---
Population below Poverty Line
47.3% (2020)
---
Gini Coefficient
32.4% (2016)
---
Competitiveness Rank
105 (out of 140)
---
Ease of Doing Business Rank
168th (out of 190) (2019)
---
Employment Rate
52.77 % (2020)
---
Unemployment Rate
5.3% (2020)
---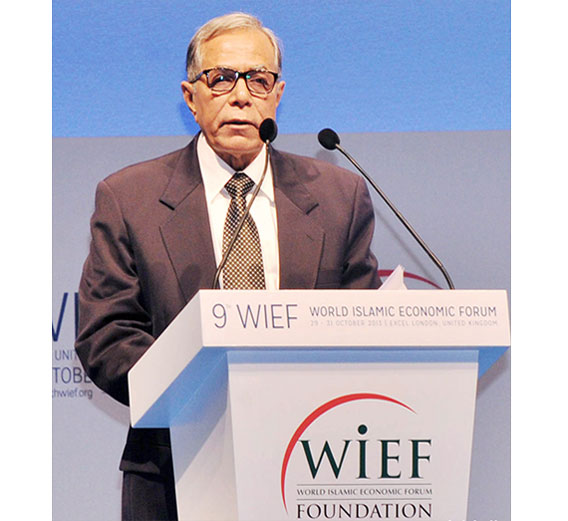 Abdul Hamid
Type of Government
Unitary Parliamentary Republic
---
Head of State
Abdul Hamid (President)
---
Head of Government
Sheikh Hasina (Prime Minister)
---
Legislating Body/Bodies
Jatiyo Sangshad (Bangladesh Parliament)
---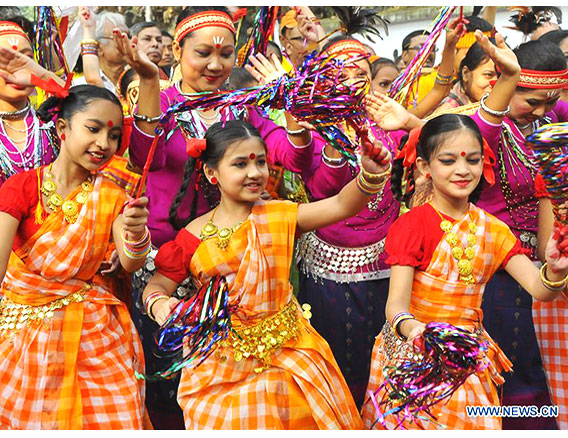 Time zone
UTC +6:00
---
Human Development Index
0.632 (md, 133th out of 189) (2019)
---
Literacy Rate
74.7% of the total population (Male: 77.4 %; Female: 71.9%) as of 2019
---
% of people with internet access
28.8% (approx. 47.61 million of the population) (Kemp, 2021)
---
Life Expectancy
Total: 72 years (Male: 70 years; Female: 74 years) (2019)
---
Doctors per Capita
0.637 Physicians; and 0.392 nurses & midwives per 1,000 population (2019)
---
Drives on the
Left
---
Calling code
+880
---
ISO 3166 code
BD
---
Internet TLD
.bd
---